Events
If you want 1GirlBoutique.com to vend at your next expo, party etc contact us today info@1girlboutique.com.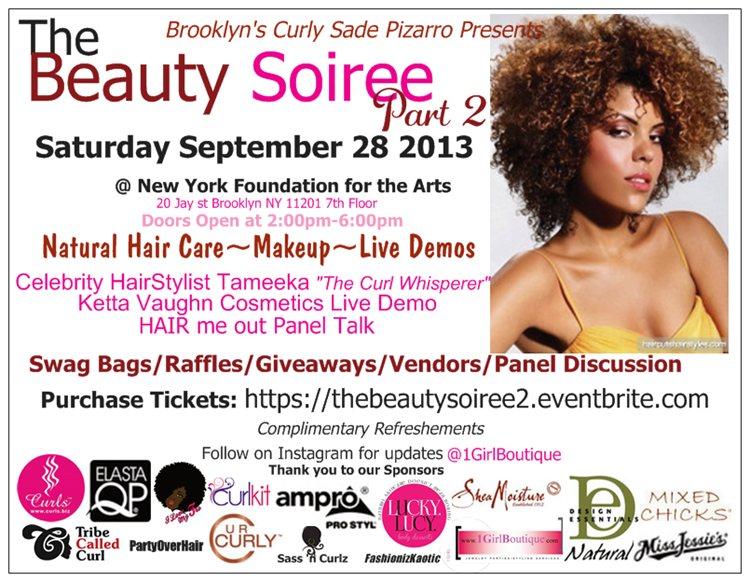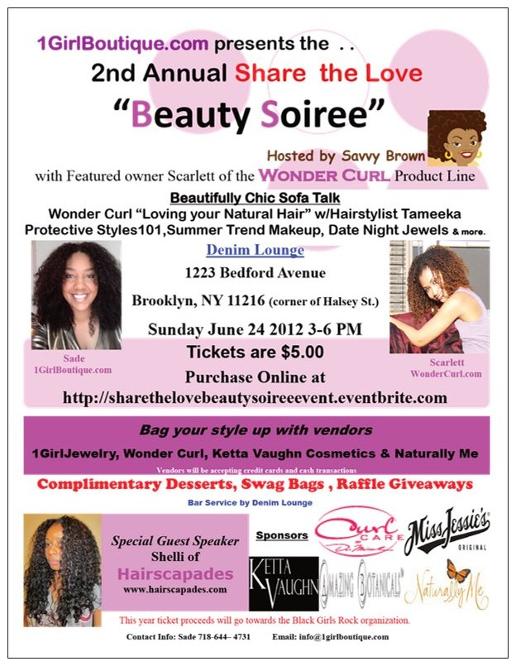 DJ Ben Gully, Host Savvy Brown, Vendors: 1GirlJewelry, Amazing Botanicals, Wonder Curl and Ketta Vaughn Cosmetics. This year theme for the Share the Love was the "Beauty Soiree" benefiting BlackGirlsRock. We had speakers talking about HairCare, Makeup, Body Care, doing demos and shopping amazing summer jewels. We were able to chat it up with all the things we love plus being able to give back to the Brooklyn Community.Amazing food for the evening that everyone loved. See you next year for our 3rd annual.Essence.com hand selected who will be shown on the website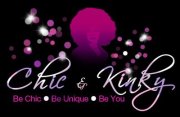 HELLO EVERYONE, I AM HAPPY TO ANNOUNCE I WILL BE RETURNING FOR THE 2ND NATURALS NIGHT OUT
I WILL BE VENDING ALL DAY LONG MY AMAZING JEWELS FROM MY JEWELRY LINE 1GIRLJEWELRY " WWW.1GIRLBOUTIQUE.COM "
PLUS SOME NEWBIES ADDED TO THE WEBSITE

Sunday, June 10, 2012
Buy Your Tickets Today Below is the Link:
Natural's Night Out is sponsored by Chicandkinky.com.


...


Chicandkinky.com is a social media platform to educate and inspire the natural hair and beauty community. Natural's Night Out is New York's largest expo for women with natural hair and hosts a variety of speakers, authors, seminars in additon to vendors and companies selling unique items and servies. This is the second year of the event and due to its overwheling success last year, we are doubling the exhibitor space. Natural's Night out is accented by a plethora of captivating elements like amazing shopping, a facinations fashion show and scrumptious pastry tasting.

You do not want to miss this innovative event!


* Complimentary Natural hair and beauty consultations/

demonstrations
* shopCHIC Shopping Area
* Signature Drinks
* Contest Giveaways
* Lots of FREE Full-size product giveaways and gift baskets
* Surprise invited guests, entertainment and more . ..

Seminar Presenters:
Wonder Curl feat Curly Celebrity stylist, Tameeka McNeil Johnson
Celebrity Hair Artist: Nedjetti Harvey


shopCHIC Exhibitors:
culture(d), The Pomade Shop, Amazing Botanicals, Wonder Curl, 1GirlBoutique.com, Beju Beju, Beautiful You, Brooklyn Stone Boutique, and more!!!

15% of proceeds from the conference will be going to the National Alopecia Areata Foundation also know as NAAF. Donation to the National Alopecia Areata Foundation funds research, education, and advocacy initiatives to help the children, men and women affected by alopecia.

Go to www.naaf.org for more information about this amazing foundation!!!!

Natural's Night Out will be held at the elegant and upscale Midtown Loft and Terrace. Two floors CHIC!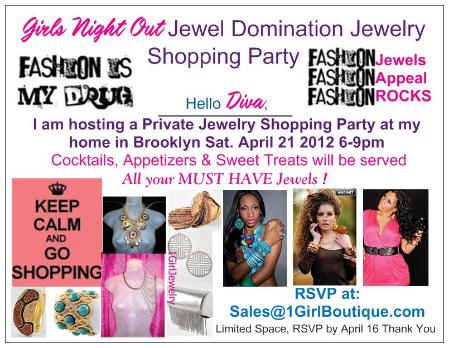 BK Style B.A.G Expo Beauty Accessories Goodies
1GirlBoutique.com will be vending on both days.
BAG your style up !
Let's Play Event For all my Fashion Lovers . . . .
I will be vendoring/supporting @ The Let's Play Event by the Kweb Kollects Vintage Showroom. Sat. March 3, 2012 4-10pm & Sun. March 4, 2012 1-7pm
Vintage Clothing+ 1GirlBoutique.com Jewels+Makeup+Manicurist+Wine & Music
Fashion Never Looked so Good :)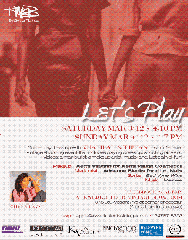 'Share the Love' Event Hosted by 1GirlBoutique.com benefiting Brooklyn Womens Shelter
Speical Sponosors : Miss Jessie's, Mixed Chicks, TouchedbyThaiArtisry & The Winnie
Feb. 10 2012
Denim Lounge
© 2015 1GirlBoutique.com All rights reserved.